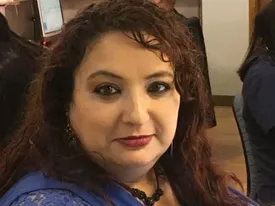 Susannah Roman has been with Primary Care Associates since 2001. She has worked for 15 years as a Medical Assistant for  at Primary Care Associates. Susannah will be in charge of having your referrals authorized and she coordinates our medical assistants.
Susannah, also acts as the Referral Coordinator for Primary Care Associates. She will be your contact for any referrals that need prior authorization. Many procedures and visits to a specialist need authorization from your insurance company before the procedure or visit takes place. Please notify us 2 weeks before your appointment or procedure in order to ensure sufficient time to process the referral. Susannah will obtain this authorization from your insurance company and will contact you. Authorized referrals can be sent to you through our HIPAA Compliant Web Portal or you can pick them up from our reception desk.
You can reach Susannah through the HIPAA compliant Web Portal with a message addressed to "Referral Desk." Susannah can also be reached by telephone at 708-749-5485; her hours are Monday-Friday, 9 AM • 5 PM.